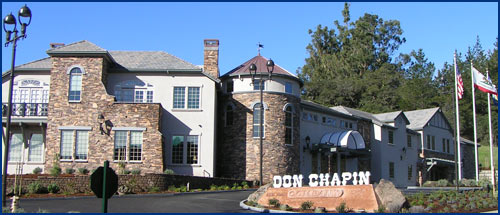 We appreciate your interest in The Don Chapin Company. If you would like more information about the company or to discuss your construction needs please contact one of our representatives below.
560 Crazy Horse Canyon Road
Salinas, California 93907
831-449-4273
Fax 831-449-0700
Send To: *
Human Resources
Linda Pollock
Human Resource Manager
831-444-4105
lpollock@donchapin.com
Estimating
Ready Mix
Field Operations
Accounting
---
Safety Department
Adam Richmond
Safety Director
831-444-4150
arichmond@donchapin.com
Shop
Rentals
Ben Churchill
Dispatcher
831-444-4148
bchurchill@donchapin.com
Material Division
Don Chapin III
Materials Division Manager
831-444-4130
d3@donchapin.com
Precast Division

Brian Honegger
Pre-Cast Division Manager
831-902-7111
bhonegger@donchapin.com
831-449-4273
Our Family of Companies and Trusted Associates
Please feel free to contact our partners to learn more about materials and services available for your project.
---
For your aggregate (sand and gravel) and other quarry product needs as well as to hire trucks for any of your trucking needs, contact:
831-443-8644
520-A Crazy Horse Canyon Rd
Salinas California 93907
schapin@assuredaggregates.com
---
For your landscape materials and supplies including decorative rock, statuary, and nursery plants, contact:
831-636-8750
2490 San Juan Hollister Rd
Hollister California 95023
jose@hollisterlandscapesupply.com
---
For your site planning, surveying, or engineering needs, contact:
831-443-6970
520-B Crazy Horse Canyon Rd
Salinas California 93907
chodges@landseteng.com
831-422-8308
766-C Vertin Ave
Salinas California 93901
anthony@dbaelectric.com
831-444-0618
560 Crazy Horse Canyon Road
Salinas California 93907
rsahagun@tomsseptic.com
831-633-2321
P.O. Box 4610
Salinas California 93912
kpotter@tomsseptic.com